Looking back and learning from past experiences can often help propel you into the future. 
Tell the class about a time in your life where you experienced success. 
How can you draw upon that experience to boost your confidence when faced with future workplace challenges?
Learning from the past isn't always about what happened to YOU. You can also learn from others' experiences. Next, respond to one or more of your classmates and tell them how you can use what you learned from their experience.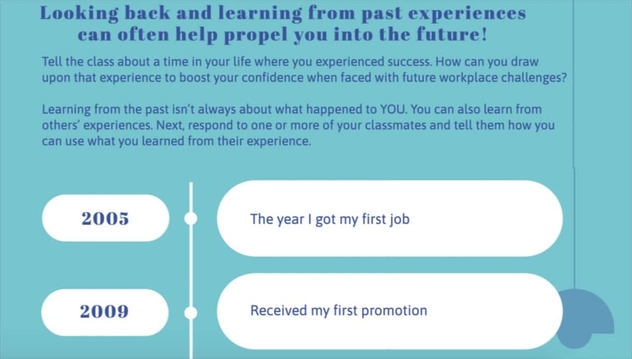 Click here to watch the video